Condolea Association of Owners
45 Monroe Parkway | Lake Oswego | Oregon 97035
(503) 636-1751


All About Condolea
Condolea is a superb example of a 55 and over condominium community. The complex of 56 homes, clubhouse and swimming pool is spread over 10 acres of land with views of Mt. Hood. With four acres devoted to lush landscaping, Condolea is unique among condomimium developments. Its well earned reputation for sound self-management offers another plus for living at Condolea. Best of all, Condolea is a community of caring and thoughtful neighbors.
Our Guiding Principles
People
We foster an environment of neighbors and friends who respect each other's interests and privacy

We encourage volunteerism and active involvement

We seek the collective wisdom of our community in our decisions

We promote an environment of open communication where it is safe to speak up

We resolve differences through respectful communication
Homes and Property
Our community is the local benchmark for a self-governed, well managed association

Within our means, we maintain our properties and grounds in a manner that ensures they are desirable and attractive to all owners

We keep a clean and safe community, and we watch out for each other's property, health and safety

We are considerate of pets in our community, and pet owners ensure their pets are good neighbors
Financial
We demonstrate fiscal prudence and accountability

We seek the input of homeowners on major decisions that impact livability, community and marketability

We strive to enhance the services covered to benefit a preponderance of homeowners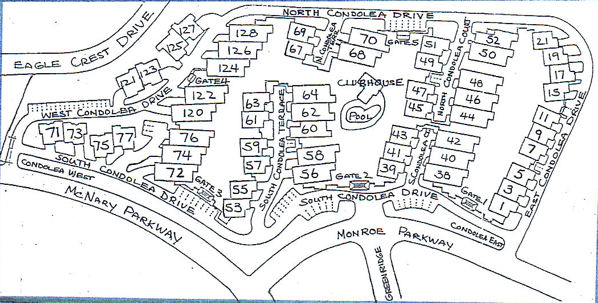 For all business matters, or if you need access to Condolea HOA documents due to a real estate transaction, please call 503-636-1751.